FMMC is Resuming In-Person Events! Check the Calendar Here.
Downtown DC Chamber Series: Calvary Baptist Church
Wednesday, May 18, 2022
12pm
Concert Program:
Haydn: Sonata No. 56 in D Major, Hob. XVI:42: Chopin: Barcarolle Op. 60. Yuri Chayama, piano
Japanese Traditional: Haru no Umi. Mendelssohn: On Wings of Song. Saint-Saëns: The Swan. Rossini: Andante con Variazioni. English Traditional: Greensleeves Variations. Wayne Hedrick, flute; Hye-Yun Chung Bennett, harp.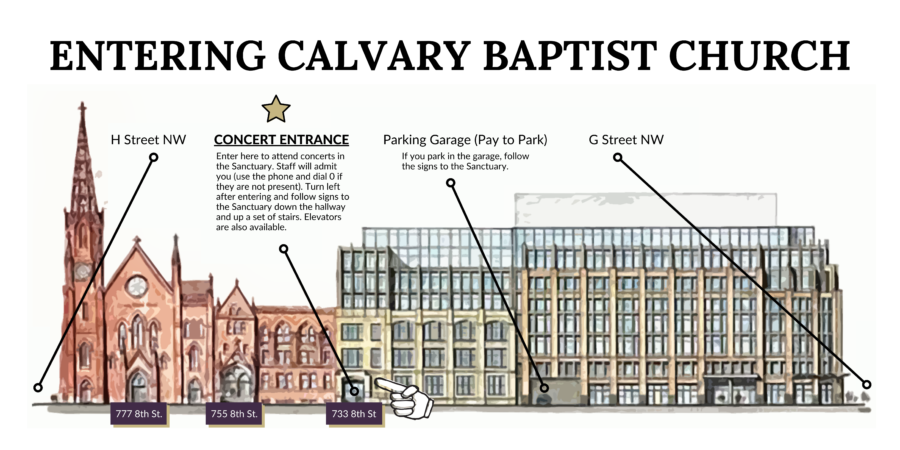 Tickets
Free and open to the public. No tickets required.
Parking
Very limited street parking. Garage parking nearby. Please consider taking Metro or carpooling.
Metro
Gallery Place