FMMC is Resuming In-Person Events! Check the Calendar Here.
Downtown DC Chamber Series: Calvary Baptist Church
Wednesday, May 11, 2022
12pm
Concert Program:
Andrew John Kosinski: A Walk Through the Garden. Melissa Lindon, flute; Emily Tsai (guest), oboe; Emily Robinson (guest), clarinet; Jay Chadwick, horn; Tia Wortham (guest), bassoon.
Mozart: Rondo in A Minor, K. 511; Adagio in B Minor, K. 540. Steven Schwarz, piano.
Brahms: Piano Quartet in C Minor, op. 60. Renee Roberts, violin; Paul Schaaf (guest), viola; Max Weiss (guest), cello; Felicia Weiss, piano.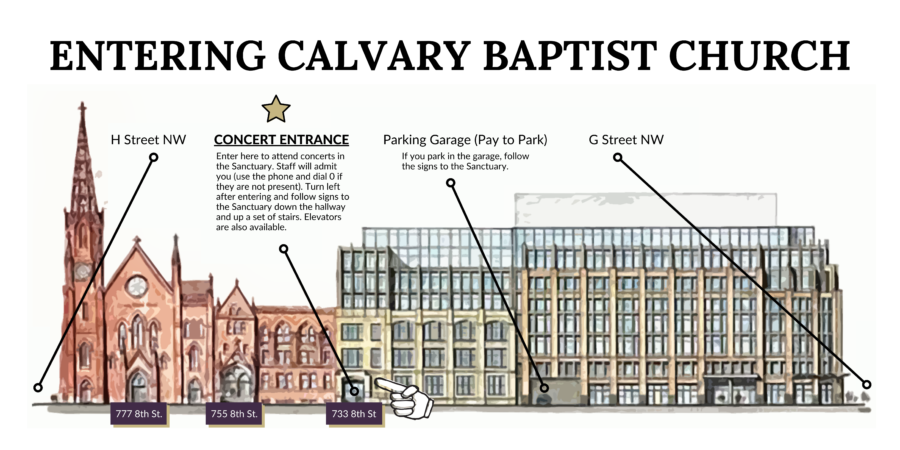 Tickets
Free and open to the public. No tickets required.
Parking
Very limited street parking. Garage parking nearby. Please consider taking Metro or carpooling.
Metro
Gallery Place